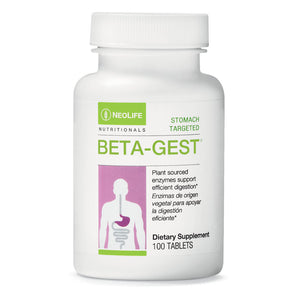 Stomach-targeted enzymes and hydrochloric acid to support efficient digestion.
Key Benefits
Eases heartburn, gas and bloating before it starts.
Supports efficient digestion in the stomach.

Details

Restores natural stomach acid and digestive factors compromised by age or stress*
Helps digest problem foods including dairy products, and protein – especially important for large meals and for those who are lactose sensitive*
Controlled-release of digestive acid for prolonged effectiveness
100% plant-sourced, acid stable enzymes

Usage

Take 1 to 3 tablets daily, immediately before or with food.

* These statements have not been evaluated by the Food and Drug Administration. This product is not intended to diagnose, treat, cure, or prevent any disease.