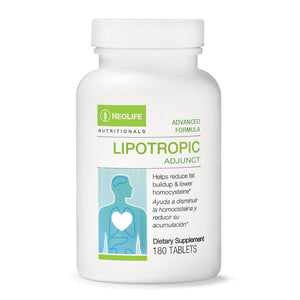 Optimize heart health by helping reduce fat buildup & lower homocysteine.*
Key Benefits
Supports free flowing circulation and arterial wall health.
Supports proper capillary function, important for carrying blood lipids throughout body tissues.
Lipotropic factors help keep lipids (fats) emulsified in the bloodstream and help reduce the buildup of unwanted fat in the liver.

Details

Concentrated, whole-food lipotropic factors choline and inositol help keep fats emulsified in the blood, to:
– Inhibit the formation of plaque that can block arteries*
– Resist unwanted fat buildup in the liver*
B6, B12 & folic acid help lower homocysteine levels*
Combined with Betaine HCl – to enhance vitamin B12 absorption*
Citrus bioflavonoids support the health of blood vessels*

Usage

Take 2 to 4 tablets daily.

* These statements have not been evaluated by the Food and Drug Administration. This product is not intended to diagnose, treat, cure, or prevent any disease.