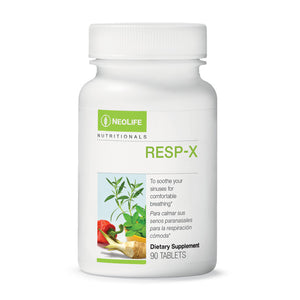 Sinus Decongestion and Free Comfortable Breathing*
Key Benefits
Helps clear your sinuses and soothe distressed tissue for free, comfortable breathing*
Comprehensive formula contains a proprietary blend of ingredients which provide the broad, synergistic effects of the herbal constituents to support a healthy respiratory tract*

Details

Contains horseradish root to support normal airflow in the sinuses and lungs, and promote a healthy immune response*
Includes thyme and hyssop to promote clear open airways
Contains Fenugreek to soothe and calm distressed tissue. May help to normalize body temperature*

Usage

1 tablet as needed

* These statements have not been evaluated by the Food and Drug Administration. This product is not intended to diagnose, treat, cure, or prevent any disease.